Vaxxas' technology can be used to improve vaccination in a number of key ways. Leveraging the potent immune response and thermostability of Vaxxas' proprietary HD-MAP along with its other benefits, the company is targeting initial applications in infectious disease and oncology in four distinct commercial segments:
Pandemic Response:

Responding to pandemics, such as COVID-19 and pandemic flu

HD-MAP Licensing:

Licensing the HD-MAP platform to leading global pharmaceutical companies

Global Vaccine Extension:

Extending the reach of global health vaccine needs in

low-and-middle

income countries

In-Licensing

Vaccines:

In-licensing

vaccines for commercialization by Vaxxas
Improving Pandemic Response
The scale of the health and economic impact of the COVID-19 pandemic has driven unprecedented funding and commitment to the development of next-generation vaccine technology platforms. Accelerated efforts led by governments around the world offer the promise of manufacturing billions of doses of COVID-19 vaccines globally within the next 18-36 months. However, needle injection imposes complex logistics such as strict refrigeration and the need for populations to travel to mass vaccination sites, that slow vaccination rates.
Vaxxas' HD-MAP platform can fundamentally improve pandemic response capabilities via:
Less vaccine for each dose, means more doses, faster, from limited vaccine stocks
Enhanced immunogenicity, means faster protection
Thermostable, means simplified vaccine delivery chain
Potential for self-administration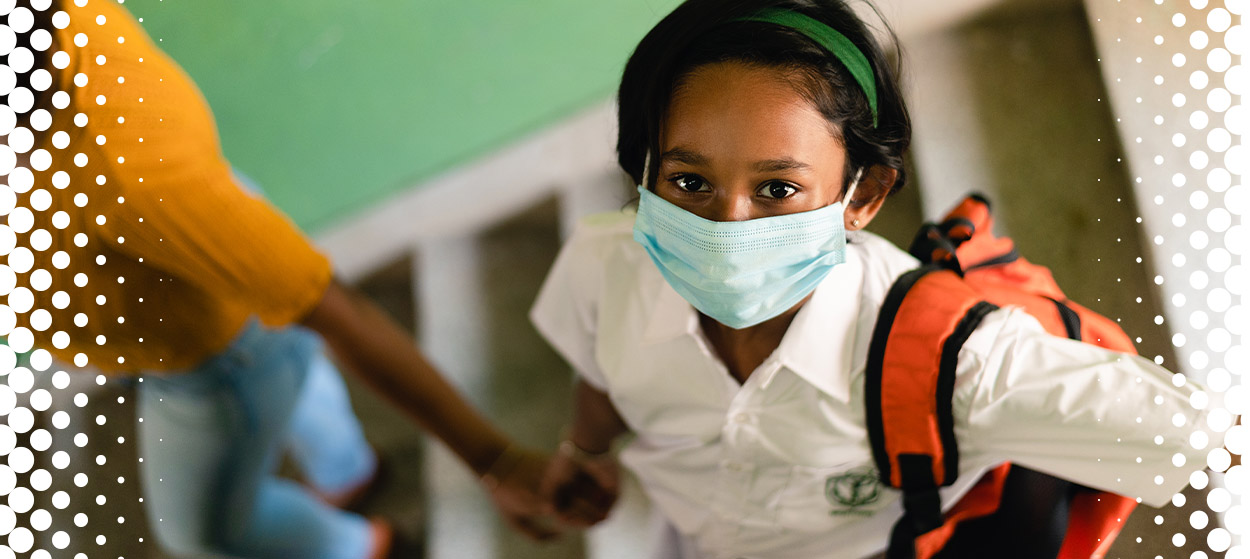 In October 2020, Vaxxas secured a $22 Million Award from BARDA, the U.S. Government Agency tasked with leading pandemic response, to advance Vaxxas Needle-Free HD-MAP Vaccine patch technology to support the U.S. pandemic response capabilities.
Licensing To Global Pharmaceutical Companies
Vaxxas' HD-MAP platform can be used by existing vaccine companies to improve the commercial and therapeutic potential of existing and new vaccines.
Vaxxas is developing commercial alliances with global leaders in the vaccine marketplace.
Vaxxas has established a collaboration and license agreement with Merck (known as Merck in the U.S. and MSD outside of the U.S.). Under an agreement, signed in 2020, Merck has exclusive rights to utilize Vaxxas' proprietary HD-MAP platform for an undisclosed vaccine candidate from Merck's vaccine pipeline. Merck also has options to license the HD-MAP technology for two additional vaccines.
Vaxxas intends to pursue collaborations and licenses similar with other global leaders in vaccines leveraging some of the notable benefits that Vaxxas' HD-MAP platform has, including:
Enhanced immunogenicity
Simplified vaccine delivery chain
Ease of use
Extending The Reach Of Global Health Vaccines
Vaccines are one of the most successful and cost-effective innovations that save lives and improve global health. Vaxxas sees tremendous potential for the HD-MAP platform to support the adoption of greater levels of vaccination, particularly as the HD-MAP platform enables vaccine distribution without the need for end-to-end refrigeration. Vaxxas is working with leading organizations to advance HD-MAP-based vaccinations for a range of diseases, including polio, measles, and rubella.
In-Licensing Vaccines
Key to advancing a broad range of HD-MAP vaccine products to global markets, Vaxxas plans to in-license a series of vaccine antigens for internal development on the HD-MAP platform. Vaxxas is currently screening a range of vaccine candidates in the fields of infectious disease and oncology in preparation for clinical development.
The first in-licensed program from Vaxxas aims to create a next-generation COVID-19 vaccine patch using HexaPro, a spike glycoprotein designed by leading COVID-19 vaccine experts to elicit a more robust protection against all relevant SARS-CoV-2 variants. Vaxxas has exclusively licensed HexaPro for use on needle-free vaccine patches from the University of Texas at Austin and expects to enter Phase 1 clinical studies with the vaccine candidate in 2022.
Preclinical research published in Science Advances demonstrated that HexaPro delivered using the Vaxxas HD-MAP (HD-MAP/HexaPro) resulted in enhanced virus neutralizing antibody and T- cell responses against all the variants of concern, including alpha, beta, gamma, delta, and omicron, when compared to needle and syringe vaccination with HexaPro.
The Vaxxas proprietary HD-MAP patch offers the potential for a needle-free COVID-19 vaccination. It has been designed to eliminate the need for refrigerated distribution and administration with minimal training (even self-administered), making distribution and accessibility during a pandemic more efficient.